Some posts contain affiliate links. See my disclosure policy for more information!
I know a lot of expectant Momma's right now, including my friend Amber over at Rick-A-Bamboo. She has been doing some fun giveaways in preparation for her little one and I am joining up with her and some of my other friends to bring all you Momma's out there a great giveaway. I wish I had this with my little ones! If we are blessed to have another, I'm definitely adding this to our list of must haves!
The giveaway is for an Angelcare Monitor AC605. Here it is in all its glory: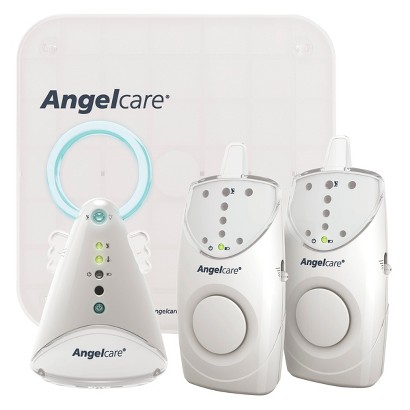 Here are some of its features:
Under-the-Mattress Movement Sensor Pad – The Sensor Pad is equipped with baby movement detectors and will sound an alarm if your baby stops moving for more than 20 seconds. Sensor Pad sensitivity is adjustable.*
Optional "TIC'' Feature – Turn on this feature and your Parent Unit will make a ticking sound to reassure you that the monitor is working even when your baby is sleeping silently.
Portable & Rechargeable Parent Units – If you are like most moms and dads, you take advantage of the moments baby is sleeping to get things done around your home. So carry the Parent Unit with you from room to room, for your peace of mind.
Nursery Night Light – A gentle little glow to guide you when you walk into baby's room.
Out-of-Range Indicator – Up to 250 meters/820 ft. (open field).
Sound Lights – To see and hear baby's sounds.
Batteries or Mains Operated – The battery option makes this system ideal for travel. Then, when you are at home, you can use the AC adapter to save your batteries for when you need them.
Low Battery Indicator – The low-battery indicator on the front of the monitor lets you know when it's time to change the batteries.
Adjustable Movement Pad Sensitivity – Allows you to select your desired movement sensitivity level.
They didn't have monitors like this when my oldest was born! And that was only five years ago. Things change so fast. I know that this would have made me feel a ton better. I wouldn't have gotten up to check on him as much!
Here are the other awesome bloggers joining in on the giveaway: